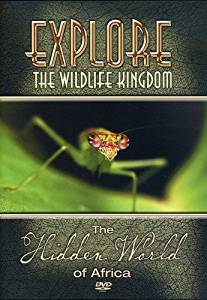 Quick Overview
NEW NATURE SERIES - Supports Christian Worldview No Evolution Bias
THE EXPLORE THE WILDLIFE KINGDOM SERIES captures that mystery, adventure and drama of life in the wild like no other animal series.
Join a safari to the farthest reaches of the globe.
Explore the secrets of nature's incredible design.
Journey into the Kingdom of creation... to a place where nature tells its own story..and all through the lens of some of the finest wildlife photographers in the world.
Highly recommended DVD