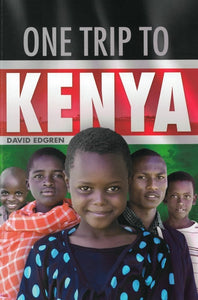 Quick Overview
Vivian had watched as her mother was beaten to death. Now she was being groomed by a married woman to be a forced surrogate when Joseph rescued her.
"When I first started," Joseph said, "I wanted to save just one life. Each time I do, I start again. Vivian is the one life this time." 
Master storyteller David Edgren was invited on a three-week trip to Africa to tell the people stories about Jesus. What he got to see and experience was Jesus in action. He got to hear their stories.
Reading these stories can leave your soul numb. Overwhelmed by the cast of broken characters a million children deep, we each begin to wonder, Can I really make a difference?
David says, "This trip to Kenya provided me with more stories in three weeks of experience and listening than I had collected in the previous ten years."
Hearing the stores of others empowers us to make a difference. By hearing, we are called to care. By caring, we are called to action; and in action, we begin to change lives.
Pages: 128