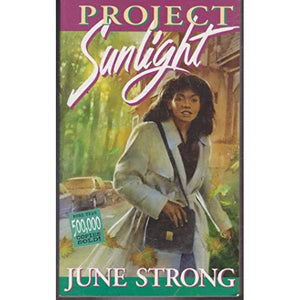 Quick Overview
This unforgettable story about the love of God has transformed thousands of lives.
This best selling allegorical story, skillfully written by June Strong, illustrates the tender concern of Heaven for mankind. Most of the major Adventist doctrines are woven in, along with a fascinating portrayal of the events preceding the return of Jesus. This popular sharing book in story form has been reprinted several times, and today its message is more timely than ever before.
Here's a short excerpt. . .
I am Jared, citizen of the universe, member of the Celestial Penmen. I wish to record one person's reaction to the sin environment. At random I chose this young mother of two. She's divorced, hurt, bitter, and is searching for the Prince, though she doesn't know it yet.
I call her Sunlight. Weeks pass. Fall shivers into winter, and Sunlight, with her new friend Sybil, has been studying the teachings of the Prince. The more they learn, the more excited they become.
Beyond this world of tragedy and hate is a hidden splendor, a realm of peace and glory. Behind the fabric of time and space is a universe of majestic beings that view our planet with unfathomable love. They wait for us. They lead us to the light.
Thousands of lives have been transformed by this unforgettable story--a story that opens new windows on the relentless love of God.